Home » Webinars
Webinars
Each Internet Retailing webinar consists of 1 hour topic and sponsor specific sessions; the webinar is broadcast live on the web with streaming video or audio and powerpoint capabilities for a content rich experience. Audiences have real-time interaction with senior executives and key industry consultants to discuss new solutions, best practices and case studies. To find out more about the webinars contact Rob Prevett on 0207 933 8999 or on rob.prevett@internetretailing.net
---
UPCOMING WEBINARS:
18th June 2013
Global Brand, Local Commerce: Evolution of Lands' End into a Digital Commerce Powerhouse
PREVIOUS WEBINARS:
2013
9th May 2013
Featuring Brilliant Web Optimisation: Learn how magazine.co.uk increased subscriptions by 28%
2nd May 2013
Website Personalisation – The Best Way to Boost Your Conversion Rates
30th April 2013
Staying relevant: Creating a personal shopping experience that drives sales
Marketing Optimisation for Online Retailers
 
11th April 2013
How to Win with Tag Management: Strategies for Achieving Business and Marketing Agility
28th March 2013
Demystifying Organic Search for Retailers
28th February 2013
Customer Experience: Making it personal
20th February 2013
If they can't find it, they can't buy it – Importance of site search for online retailers – Lovehoney.co.uk
14th February 2013
Returns – a joined-up view of returned orders in multichannel
12th February 2013
Boost Sales, Beat Fraud and Reduce Charge Backs 
6th Febuary 2013
Latest Trends in Website Personalisation
2012
October 25th 2012
Retail Site Performance: How Charles Vögele Delivers an Outstanding E-Commerce Experience
October 16th 2012
Choosing the right e-commerce platform to grow your business
October 11th 2012
Making the most of your social CRM with user-generated content
September 27th 2012
Mobile Marketing in the Performance Channel
September 20th 2012
9 Tips for a Successful Christmas Season
September 12th 2012
Behavioural Marketing; beyond email marketing
July 17th 2012
Realising the Value of Cross Channel Rewards
May 9th 2012
Achieving cart abandonment email remarketing success
26th April 2012:
Snow & Rock Reveals How To Improve Conversions With Optimized Site Search
19th April 2012
Your customer expects you to know your stuff!
---
2011
Date: September 28th 2011
Speaker: Matthew Kelleher, Commercial Director, RedEye
Title of webinar: Understanding behavioural email and how it can improve your online business

As email continues to grow, the traditional 'newsletter' approach is declining in effectiveness. To be successful online companies must communicate to customers with email campaigns relevant to specific online behaviour.
Behavioural email, such as basket abandonment, is one of the most effective ways to improve online conversion, however few companies are currently doing it.
Over the past year RedEye has been monitoring how online companies are using behavioural email. Our research revealed that currently only 14% of online retailers use basket abandonment email.
In this innovative presentation RedEye will take you through the research developed over the past year and discuss how clients are using behavioural email to achieve results such as 5000% ROI and 20% conversion.
Discover what behavioural email is and how it can work to improve conversion.
Understand how behavioural email is currently being used by online retailers.
Learn how to implement automated campaigns at a low cost, with a big ROI.
---
Speakers: Richard Evans, Marketing Director EMEA for Silverpop, Rolf Doerr, Director of Business development for Baynote Inc.
Title of webinar: Word of Mouth: Boosting Email Marketing Revenue with Personalised Recommendations.
Personalised recommendations based on past purchase behaviour can drive increases of revenue in excess of 12 %. This webinar will give you key insights and real-world examples of how leading retail and travel brands are incorporating personalised recommendations into their online marketing efforts.
Join us and take away new tactics that can help you boost online marketing revenue this holiday season and get set-up for 2012!
Our Presenters:
-          Richard Evans, Director, Marketing – EMEA for Silverpop
-          Rolf Doerr, Director of Business Development for Baynote
-          Alistair McLeish, CTO, Internet Operations for Music Sales Ltd.
---
Date: July 21st
Speaker: Kylee Hall, Product Marketing Manager, IBM
Title of webinar: How to Maximise Your December Profits
Find out what to expect from the upcoming Christmas season. Get an in-depth look at the latest online trends, best practices for improving key metrics, tips for leveraging web analytics and interactive marketing to boost conversion, and new ways to drive revenue that you might not have considered.
---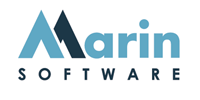 Speakers : Phil Clayton, Advertising Sales, Facebook. Nick Allan, European Sales Director, Marin Software. Rebecca Momberg, Product Consultant, Marin Software.
Title of webinar: Facebook Advertising Best Practices for Retailers
Facebook is set to own more than 25% of online display revenues by 2012. However, less than 5% of advertisers in the UK have solid budgets and well developed Facebook display advertising campaigns. This presents a huge opportunity for the retail sector to develop campaigns on this platform while acquisition costs are still low. This webinar will present some best practices for Facebook Advertising campaigns in the retail sector as well as proven case studies from eCommerce companies using the channel effectively.
About Marin Software:
Marin Software is a leading provider of online advertising management solutions, offering an integrated platform for managing search, display, and social marketing. The company provides solutions for advertisers and agencies of all sizes, enabling them to improve financial performance, save time, and make better decisions. Marin Enterprise, the company's flagship product, addresses the needs of online marketers spending at least £50,000 per month on biddable media. Marin Professional delivers the same power and ease-of-use as Marin Enterprise, through an application designed for marketers spending less than £50,000 per month on paid search. With European Headquarters in London and offices worldwide, Marin's technology powers marketing campaigns for over 800 customers managing more than $2 billion of annualised ad spend in more than 160 countries. Leading advertisers using the Marin platform include Pricegrabber.com, Easyjet, Macy's and Experian.
---
Speaker: Richard Evans, Director of Marketing EMEA, Silverpop
Title of webinar: Transactional Emails 2.0: Thinking Beyond the Purchase
The transactional email is a staple of the customer communications process for online retailers – from confirming purchases to updating shipment status. But all too often retailers allocate minimal resources to optimising the transactional email for increased engagement, brand experience and additional revenue opportunities. Sophisticated retailers, however, are moving transactional emails beyond the "purchase process" and generating significant results by deploying "pre- and post-purchase" email streams. For many online retailers, these "low volume, high ROI" triggered emails comprise less than 5 percent of their email volume, but produce 40 percent or more of their email revenue. This session will review several, successful "transactional 2.0" email techniques, including cart and browse abandonment programmes, product review requests, bounceback, order replenishment and more.
Takeaways:
Learn how leading brands are using triggered email communications to drive 40% of their email-generated revenue.
Gather new ideas on transactional email programmes, creative, content and more.
Take away clear examples and fresh thoughts that you can put into practice immediately.
---
Date: September 21, 2010

Title of webinar: Holiday Readiness for Retailers: How Puma Prepares Its Web Site for the Busy Shopping Season

Are you wondering if you have done all you can do to prepare your online shopping site for the holidays? Learn how Puma, one of the world's leading sport lifestyle companies, takes the guesswork out of holiday readiness with a tried and true monitoring strategy using Keynote Systems.Research shows that business performance begins to suffer after 5.1 seconds of delay in the response times of Web applications. An additional 1-second delay can impact your customer satisfaction by up to 16% and conversions by up to 7%.
---