From challenging the fashion industry to end bad fits to TV adverts encouraging Brits to spend time outdoors, InternetRetailing rounds up which campaigns have been launched by retailers this week.
Go Outdoors
Just in time for the long bank holiday weekend, Go Outdoors launched a new TV advert in a bid to encourage Brits to spend more time outdoors and 'Discover Freedom'.
The campaign, shot in New Zealand, features a range of outdoor activities to the soundtrack of Take That's 'Greatest Day'.
The campaign also highlights a range of the company's brands including Jamis Bicycles and Beghaus.
"We're delighted to unveil our new TV advert and multi-channel campaign, which proves that there's no place like the outdoors," JD Outdoor group marketing director Carly Czuba said.
"We've had a really successful year and found that the song 'Greatest Day' in particular evoked a lot of positive emotions across our audience group."
Czuba added: "Moving forward, we want to build on this and remind everyone of how the essence of being outdoors feels. Discover Freedom is a perfect expression of this, not just for us, but for the whole nation.
"Whether it's a hike up a mountain or stroll around the block, spending time outdoors is a great escape from the current stresses of life. Go Outdoors has everything customers need to enjoy these activities and keep the outdoors accessible."
---
Click here to sign up for our newsletter
---
Simply Be
Earlier this week, inclusive fashion brand Simply Be launched its bold campaign with the tagline 'No More Bad Fit'.
The campaign focuses on challenging the fashion industry and calling an end to bad fit.
The move comes as, according to a recent survey by the fashion retailer, 99% of women said they feel frustrated with "inconsistent sizing in the fashion industry".
Some 92% also agreed that badly fitting fashion can hinder personal style.
"On behalf of women everywhere, we're calling for an end to bad fit. It's time every woman felt empowered and confident through great fitting fashion," Simply Be FIT expert Carole Wilson said.
"FIT'S OUR THING. It's why we exist. We fit and develop our fashion on real bodies, and we're damn proud of it. We are totally upfront with our sizing, and we know what works for different shapes."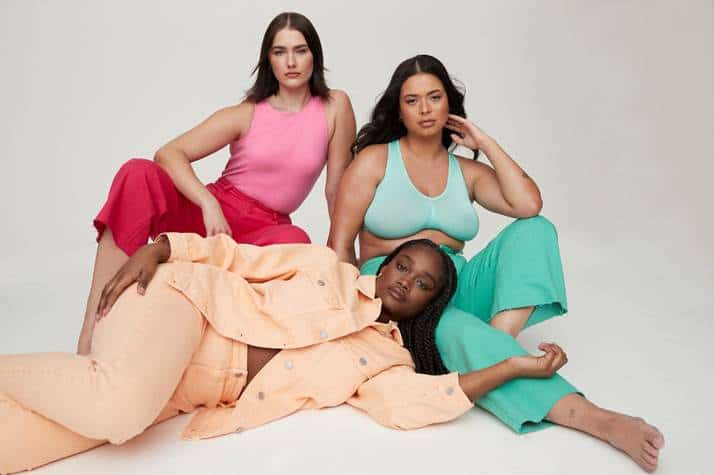 Adidas
Sportswear giant Adidas also launched a new campaign celebrating creativity across music, art, style and movement.
Entitled 'Club Originals', the new campaign features London-based American singer Ashnikko, Rinse FM's host and DJ Jyoty and indep rock artist Bakar.
The retailer is also hosting a series of parties, pop-ups and creative partnerships across Europe to celebrate the campaign.
The UK activation will take place in on the 20 April at London's the Saatchi Gallery.
Adidas Originals Europe VP BU Chris Mitchell said: At Adidas we are passionate about celebrating the next generation of creators and Club Originals will provide a platform for young creatives to be inspired and get involved."
"We're excited to bring together a collective of talent to inspire a new generation to think outside of the box and immerse themselves in the exciting activations taking place over the campaign duration"
"Adidas Originals has played an authentic role in culture for over 50 years, and now we want to look ahead to the future of the brand, and to our future creative collaborators."
Adidas will also showcase the latest creative talent across music, fashion and art with its partnership with live music creators COLORSxSTUDIOS to launch a new content series on the Adidas Originals YouTube channel.