Wilko has officially collapsed into administration, putting 12,000 jobs at risk.
In a statement, CEO Mark Jackson said: "We left no stone unturned when it came to preserving this incredible business but must concede that with regret, we've no choice but to take the difficult decision to enter into administration.
"We've all fought hard to keep this incredible business intact but must concede that time has run out and now, we must do what's best to preserve as many jobs as possible, for as long as is possible, by working with our appointed administrators."
"We've all fought hard to keep this incredible business intact but must concede that time has run out and now, we must do what's best to preserve as many jobs as possible, for as long as is possible, by working with our appointed administrators."
But, what actually went wrong with the much-loved high-street retailer?
---
Subscribe to Internet Retailing for free:
Click here to sign up for our daily newsletter
---
A timeline of events:
1930: Wilko was founded when JK Wilkinson opened his first store in Leicester.
1938-39: At the end of the decade, the retailer had six stores.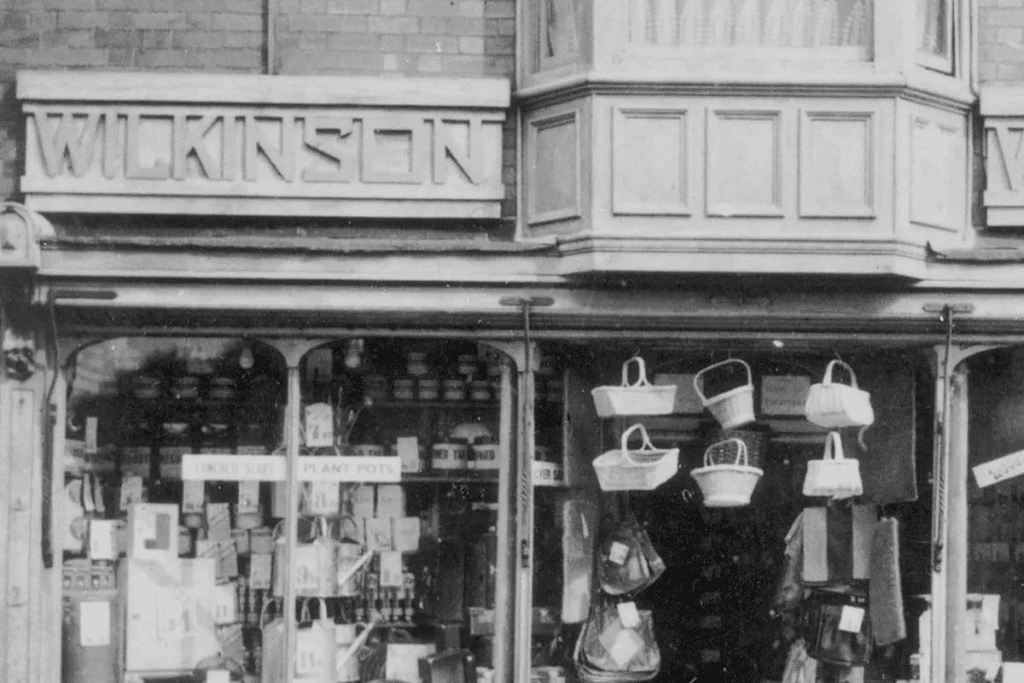 1990s: By the end of the 90s Wilkinson had over 152 shops across the UK.
2008: The first new-look stores opened in Sheffield, Leicester and Walton-on-Thames.
2010: The retailer rolled out its rebrand programme across 80 stores.
2017: In August, the company confirmed it commenced a redundancy consultation period affecting 4,000 job roles.
2018: Wilko posted a £65 million loss for the 12 months that ended on 3 February.
2022: In January, it was reported the company was planning to close 15 stores, affecting hundreds of jobs.
In October, the company drafted in advisers from Teneo to help cut costs.
One month later, the company secured plans with logistics firm DHL to unlock £48 million as part of a strategic 15-year partnership agreement. The move was to improve its proposition and customer experience across its 402 stores and online.
In the same month, Wilko managing director Alison Hands announced her departure from the struggling retailer, which was at the time, in emergency talks with lenders to secure a £30 million lifeline.
At the time, Wilko also reported a loss of £36.8 million in the year to 29 January, with CEO Jerome Saint-Marc stating the "last financial year was tough for retail and that has continued into the year".
2023: In January, the stationary retailer secured a £40 million funding lifeline from Hilco UK, the parent company of Cath Kidston.
The company also replaced Lisa Wilkinson, the granddaughter of the retailer's founder, with restructuring expert Chris Howell.
A few days later, it was reported 95 jobs at Wilko's contact centre in Worksop were at risk, as the company planned to outsource its customer service operations. In the same month, Wilko revealed it was to stop stocking toys across its stores, instead focusing more on its heritage of selling garden and household goods.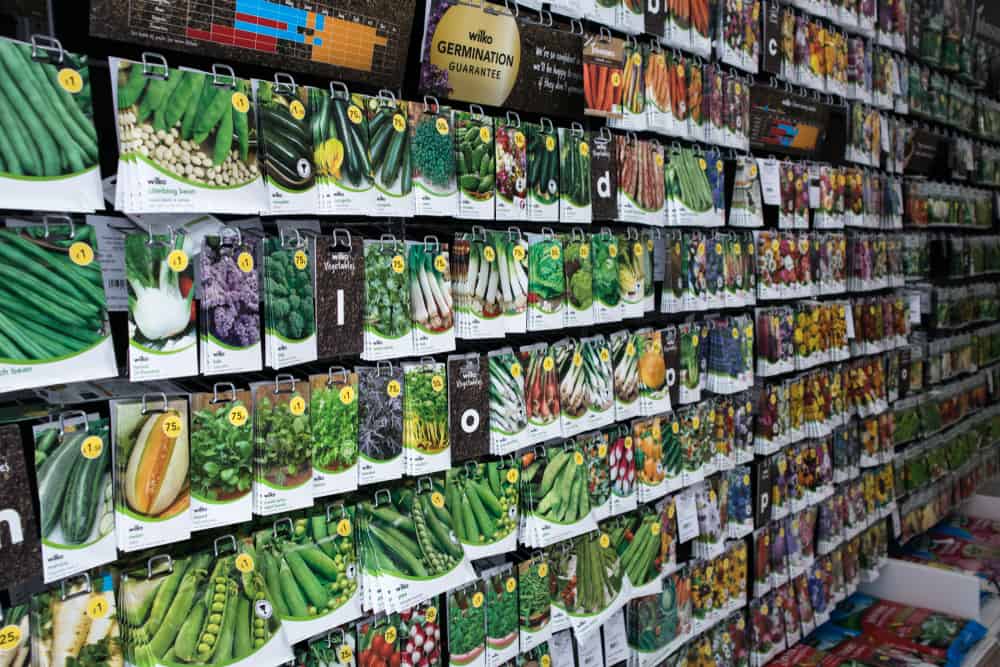 In February, Wilko revealed it was cutting 400 jobs, including assistant store managers, retail supervisors, head office managers and call centre workers in a bid to streamline costs.
However, just days later the company made changes to its senior team with Wilko group finance director Dave Murphy becoming CFO, Retail director Amanda Jones taking on the position of chief operating officer and Anne-Marie Haydock being made HR director.
However, in May, the company revealed it was mulling a company voluntary arrangement to renegotiate rents and resulting in potential store closures, with the company hiring property agent CBRE to discuss rent cuts a month later, which meant landlords were facing the possibility of receiving no rent for the next three years.
In July, Hilco agreed to lend the struggling retailer £5 million on top of its £40 million loan in January.
The reasons
According to retail expert Nick Drewe, the stationary retailer is "another example of the many retailers falling victim to the ongoing cost of living crisis and economic uncertainty."
He argues that despite Wilko having "become a staple of the British high street over the past two decades", it failed to "recover from the devastating impact that the Covid-19 pandemic had on retailers during lockdown."
He said: "British consumers began pivoting the way they shopped for essential items, preferring instead to rely on online shopping rather than risking in-store visits."
This comes as, despite being given an "essential retailer" status in the pandemic, the company reported a £107 million drop in the year ended 30 January 2021, with sales falling 7.3% to £1.4 billion, alongside like-for-like figures also decreasing by 7.7%.
However, other "essential retailers" at the time like B&M grew their sales by 24% between April and December 2020 and The Range also reported solid trading during the Covid-19 lockdown.
"Wilko has operated in an extremely competitive sector where the fortunes of participants have diverged. B&M, for example, has thrived with a similar but perhaps slightly more relevant assortment that appeals to today's consumers," claims Bloomberg Intelligence retail analyst Charles Allen claims.
"B&M has also moved many of its locations to retail parks which are more convenient for many consumers, especially when they are buying bulky goods. Many Wilko locations are still in traditional town centres or shopping centres nearby, such locations have become progressively less attractive as other retailers have either closed or relocated to retail parks."
He adds: "It is worth remembering that Woolworths in the UK, which also had a similar merchandise mix to Wilko, went bankrupt in 2008, with 807 shops being closed. Overly high rents were one of the reasons for the firm's fall."
Meanwhile, Tim Symes, Insolvency and Asset Recovery lawyer and Partner at UK law firm Stewarts describes the disappearance of Wilko as a "serious blow to the already ailing high street."
"Administration is principally a rescue process for companies or their businesses, and so, even if that happens, we can expect this staple homeward chain to survive in one iteration or another albeit with its creditor shackles significantly loosened," he notes.
"The administrators' immediate priority will be to try to sell as much of Wilko's business as possible, as a going concern," David Steinberg, Partner at Stevens & Bolton claims.
"One of the key advantages of administration is that it offers the opportunity to fleet-footed buyers to acquire only those sites that interest them. This contrasts starkly with the challenge faced by the directors pre-insolvency, which was to find a buyer for the company as a whole, meaning they would have been burdened with legacy liabilities and non-core assets.
"Once the business assets are sold, the administrators will turn their attention to exploring possible recovery actions against directors and other third parties. This will inevitably include scrutinising pre-insolvency transactions with connected parties, such as dividends to shareholders, to see whether any payments to those parties could be clawed back for the benefit of creditors," he concludes
---
Click to download:
Wilko is ranked as a Top100 retailer in the 2023 RetailX Top500 report, which features:
Strategic overview of the UK ecommerce market
Exclusive Interview with Sherilyn Paterson of JD Group
New retailers that have broken into the Top500
Case study: Dunelm, Toolstation and Yours Clothing