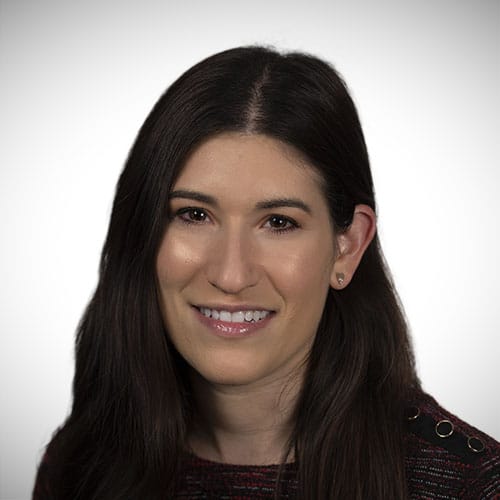 When Covid-19 closed high streets, shopping malls, and retail parks during lockdown, the direct-to-consumer (D2C) business model was tipped to become retail's next great evolution. But in reality, two different approaches have taken hold.
Some brands are strengthening their commitments to selling directly to consumers, creating closer customer relationships and enjoying higher retail margins. Simultaneously, others are retreating to traditional wholesale practices to boost visibility in front of browsing customers.
As omnichannel retail grows and the industry adapts, it's becoming clear that there's no single correct strategy. If D2C brands want to thrive, they need to capitalise on the multiple new opportunities to grow closer to consumers. Then, through flexible supply chains, iterative customer experiences, advanced logistics and more, they can reach new levels of dynamism and success.
Taking direct action
Perhaps the best example of a modern, successful D2C manufacturer is sportswear leader Nike. Since 2017, the company has been shrinking its number of retail partners, recently withdrawing from huge clothing retailers like Urban Outfitters, to concentrate on growing its own online and brick-and-mortar presence.
This model gives Nike and similar D2C retailers full control over their customer relationships and associated data. However, it also increases overheads, from managing logistics and supply chains to hiring the right talent to create exceptional customer experiences.
These extra costs can engulf profits if unaccompanied by strong preparation or a flexible retail strategy. In fact, for some manufacturers, research shows that wholesale could still be the most profitable long-term approach. If a brand truly wants to harness the benefits of D2C, and serve millions of customers rather than hundreds of retailers, they must become nimble in every department.
Building a flexible, speedy supply chain
If a business commits to pureplay D2C, it must be able to manufacture enough stock, at the right time, to meet market demands. A failure to do so will reflect badly on the brand, rather than their wholesale retailer, and could push consumers back to traditional ways of shopping.
To attract and retain customers, D2C retailers must therefore integrate versatility into their supply chains. They need to prepare multiple backup and contingency plans to ensure they can respond to changing market trends, or pivot to alternative products if usual raw materials are unavailable.
Covid-19 epitomised the importance of this. As traditional shops closed and supplies were redirected, some manufacturers managed to make the best of tough circumstances. For example, designer brand Ralph Lauren diverted available resources towards producing free PPE gowns for medical workers and face masks for consumers. Not only did this open up an unlikely revenue stream, but it also offered a timely boost to the company's public image.
Still, any sort of business pivot is difficult, particularly in modern market conditions. Energy costs are exponentially rising, while worldwide supply chain fragilities, such as the semiconductor shortage, are predicted to affect manufacturers for years to come. This is where inventory and demand planning becomes even more important. Where possible, D2C brands must build automated intelligent supply chain forecasts that use AI to identify buyer patterns and regulate inventory accordingly.
Harnessing the power of rapid retail
The D2C model, and rising competition between ecommerce retailers, have moved the importance of fulfilment from triviality to a game-changing competitive advantage.
Today, shoppers expect speedy, low-cost deliveries, with a third of consumers abandoning their online carts if they perceive the product shipping date to be too late. Conversely, businesses that provide next or even same-day deliveries, or practical alternatives such as click-and-collect services, are almost guaranteed to attract customers and establish long-term relationships.
With D2C, businesses enjoy the freedom to optimise their logistics and deliveries and meet modern customer expectations. The model also unearths opportunities to streamline operations overheads, such as by corralling logistical components to enable synchronised deliveries. Through this extra control, brands can drive further value by satisfying stakeholder demands over wider issues, such as a reduced carbon footprint.
Crafting memorable D2C experiences
As with all types of retail, the customer experience (CX) will define the success of a brand's D2C strategy. Just like with stock, D2C manufacturers can no longer rely on wholesale retailers for their CX expertise—it's now up to them, and them alone.
To keep pace with modern consumer expectations, D2C brands should aim to offer customers 24/7 access to support, even if only through an automated chatbot, to reinforce relationships. Websites must be simple, clean, and modernised to new demands, like multiple payment methods. As much of D2C-based commerce is driven by trends, brands must also adopt a fast speed to market by responding quickly with new products or digital upgrades.
High-quality inventory management helps manufacturers to meet these trends and demands, and enables profitable tweaks such as dynamic pricing and personalised customer offers. But these processes must all be upheld by a customer data platform (CDP) to capture, manage, and analyse crucial consumer information.
Leveraging specialist technology support
In older, more established companies, C-suite execs are often afraid of change and hesitate to buy into new technologies or changing customer needs. Unsurprisingly, this can damage customer experiences and relationships, especially as more agile competitors start to offer tempting alternatives.
In fairness, the idea of transitioning from a safe, traditional business model to D2C is daunting. Blueprints or cheat sheets for success don't exist, and what's been successful for one business may not work at all for others. Plus, there are all the extra costs, upgrades, and duties that must suddenly be dealt with.
To make the move a triumph, manufacturers should always partner with a technology specialist for expert support in strategising USPs, assembling infrastructure such as a CDP, and managing the risks and rewards of D2C commerce.
Employing a tech partner to offer custom solutions and continuous support gives brands a greater chance of joining D2C brands, like Nike, in gaining closer customer relationships, greater reputational control, and their largest profit margins yet. D2C can still be the future of the industry—but brands must optimise their operations with dynamism, and data, first.
Author:
Melissa Minkow, director of retail strategy at CI&T