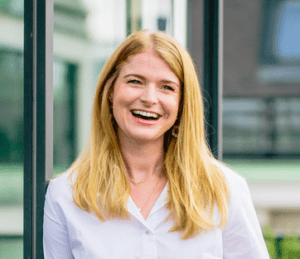 Consumers who turned to businesses and high-street giants as trusted champions of ethical action during the pandemic now feel they should be doing more. In the latest evolution of responsible marketing, 85% want brands to show sensitivity during rising inflation, price hikes and record-low confidence in the economy by reducing their own promotional spending.
Echoing recent — and firmly quashed — rumours of Government plans to urge downscaled campaigns and bigger price cuts, these expectations don't seem hard to meet; especially with seven in ten CMOS already naming budget as their most stretched resource. But there is an extra catch. Demands from 75% of consumers for greater brand accountability amid spiralling living costs also mean each investment decision must be carefully considered.
To ensure activities offer justifiable and meaningful value, CMOs will need a stronger grip over rapidly growing data sources and better audience understanding than many currently have. Put simply, giving consumers what they want is going to require enhanced data efficiency.
Giving marketing a more human touch
Human behaviour is rapidly getting more complex. According to Accenture, consumers reeling from multiple turbulent events are feeling increasingly conflicted: torn between buying for personal needs and helping others, prioritising green principles or price, and the desire for independents versus beliefs means that brands should strive to address their evolving needs.
Managing these varying paradoxes isn't easy for marketers. Looking back to other recessions such as the 2008 crash could indicate some probable repeating trends, such as spikes in online deal comparisons and moves to lower-cost goods, even when premium names are preferred. But working from past insight and assumption is also likely to result in messaging that's behind the curve, or worse, off-key. See, for instance, the backlash faced by BP when a large-budget social media drive was launched just as scrutiny of energy company profits intensified.
It's clearly vital to start engaging with consumers as multifaceted people. Tying marketing efforts to changing requirements will not only help boost relevance but also ensure activity is perceived as worthwhile; with the Blackout Busters initiative from Octopus a prime example of how to strike the right value-focused tone. All of this, however, does depend on accurate consumer understanding. Any marketers hoping to persistently stay attuned to developing priorities must be able to collect, organise, and analyse vast stores of diverse data in real-time.
The big trouble with data overload
Viewpoints aren't the only area undergoing accelerated shifts. As consumer interactions have spread across a fast-expanding array of digital touchpoints, brands have been inundated with broader reach opportunities — and many have struggled to handle unwieldy mountains of associated data. Our recent studies reveal CMOs are now gathering data from at least 10 sources, with a further 67% saying the volume of available information is becoming overwhelming.
Interestingly, data issues don't appear to stem from a lack of tech, with CMOs set to allocate a quarter of their budget to tech this year. But given that only 42% feel they're harnessing the full capacity of their stack, it's obvious there is something amiss; especially considering marketers still spend more time on data unification than usage.
However smart modern data stacks may be, a high number of marketers haven't put in the necessary groundwork. Failing to establish a streamlined orchestration layer means they cannot make sense of data or mine it for consumer intelligence. Until they cover integration essentials, they'll remain buried under potentially valuable yet unusable insight.
The right basis for genuine relevance
What smoother data coordination does for marketers can be summed up relatively succinctly: enabling them to create a holistic pool of knowledge, which puts them in a better position to run more profound analysis. But there are, of course, prerequisites for the highest efficiency. Systems that create interconnected pipelines for merging, cleansing, and harmonising data from all relevant sources will provide complete visibility of consumer behaviour.
Similarly, ensuring setups automatically sync existing data with fresh insights will mean no emerging trends, habits or paradoxes are missed, as well as allowing marketers to determine where creative needs fine-tuning to provide balanced, considerate messaging. For example, customers who have previously visited product pages for high-end TVs might be returning to sites and viewing mid-range models, while also looking at partner sustainability information. Serving ads recommending the best-rated medium-price models and highlighting the recycling practices of featured manufacturers can meet their environmental and shopping needs.
Crucially, continuous oversight of cross-channel performance enables marketers to quickly identify what is working and what isn't: making it easier to direct spend at the channels, campaigns and offers meeting consumer needs, and halt investment in those that aren't, on top of accurately gauging their business contribution and maximising ROI.
Consumers are both aware of and comfortable with their highly variable requirements, and they increasingly feel brands should be too. This means being responsible isn't just about illustrating commitment to the key causes and principles they hold dear; it's also about understanding and catering to their varying needs. To stand a stronger chance of staying in tune with what consumers want, marketers must ensure activities are based on a precise understanding of unique priorities by getting their data operations in good running order and keeping careful watch over whether promotions offer enough value.
Harriet Durnford-Smith is CMO at Adverity