Hotter Shoes features in the BRAND NEW RetailX 2023 RetailX UK Fashion Report, which contains how the industry sector continues to shrink back from its pandemic peak, but despite inflation, remains stronger than in 2019.
Hotter Shoes has been reduced in a pre-pack administration deal by knitwear brand WoolOvers.
As part of the deal, all 421 employees and 27 stores and concessions have transferred across to the new owner, in a bid to allow Hotter's parent company Unbound Group to avoid insolvency proceedings while its board considers its options for the future.
In a statement, the company claimed it had been "adversely affected by difficult trading conditions", and despite taking steps to address costs across the business, creditor pressure had continued to increase, resulting in Interpath being appointed to examine options available to the company.
"Following an extensive exploration of options, it became clear that it would not be possible to conclude a transaction on a solvent basis and as such, the directors took steps to seek the appointment of administrators, it said.
However, once dubbed as Manufacturer of the Year, how did things go so disastrously wrong for the footwear company?
---
Subscribe to Internet Retailing for free:
Click here to sign up for our daily newsletter
---
A brief timeline
1959: The company was founded by Thomas and Harriet Houlgrave, originally as a slipper manufacturer.
The 1990s: Second-generation Stewart Houlgrave takes the helm of the business, making and selling high-quality footwear.
1996: Hotter Shoes launched a mail order
2002: Hotter Shoe's first retail store launched in Southport, UK
2003: The company invested £6 million in a new factory in North West England
2004: One year later, the company's online presence launched (www.hottershoes.co.uk)
2007: The company further invested £1 million in robotic production lines, alongside Gresham Private Equity taking a minority stake in the business and investing £21 million in the firm.
2009: Hotter's website relaunched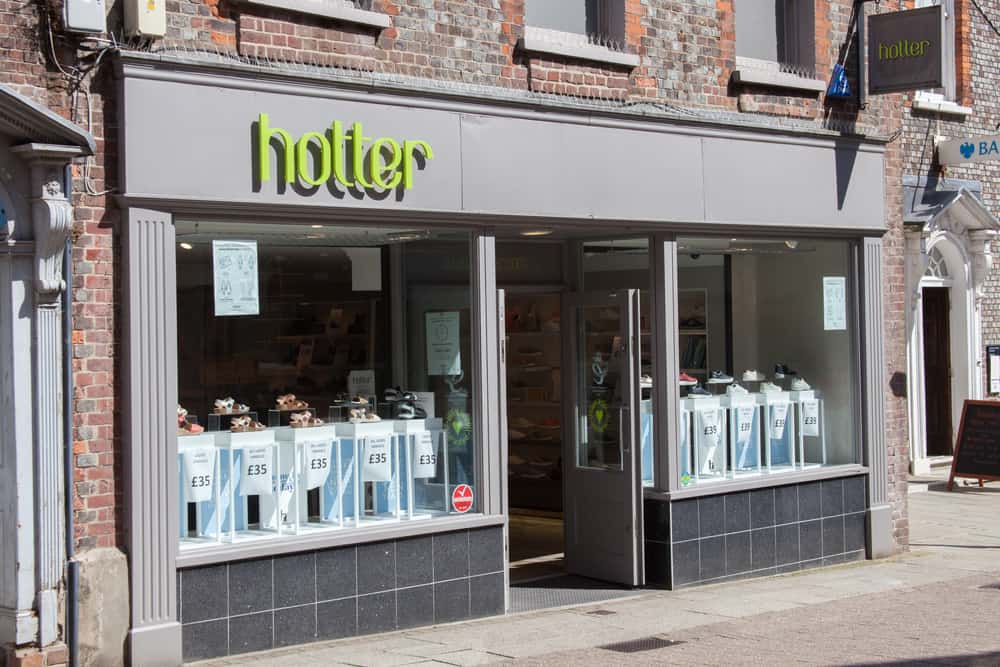 2011: The company opened up its 25th store
2013: Hotter opened its 50th store in Milton Keynes.
2014: Hotter was sold to Electra Private Equity in a deal worth £200 million.
2015: Beaconsfield Footwear, which trades as Hotter Shoes, won Manufacturer of the Year at Insider's Made in the UK Awards 2015, beating Rolls-Royce and Jaguar Land Rover.
2019: Hotter reported an "improved trading performance" thanks to its new management team led by CEO Ian Watson.
2020: it was reported that the company had submitted its CVA proposal to creditors and shareholders to seek approval for the closure of 46 stores.
2021: Hotter secured a partnership with John Lewis as part of its growth strategy to trade via the department store's online platform.
In November, the company also launched its first-ever pop-up store in the Trafford Centre, Manchester.
In the same year, the company appointed Antonia Jones as head of product and Dan Lampard as its CFO.
2022: The parent company of Hotter, Unbound Group, appointed Watson as CEO, alongside unveiling its marketplace to sell selected third-party brands to its customer base. In the same year, the company appointed former New Look CFO, Alastair Miller, as an independent non-executive director.
In September, Hotter's owner, Unbound, saw its first-half revenue increase by 10.4% to £27.6 million after making "good strategic progress" throughout the period.
2023: In June this year, it was reported Unbound Group was preparing emergency restructuring plans with advisers at Interpath, resulting in the company scrambling to secure emergency funding as it bordered on the brink of collapse.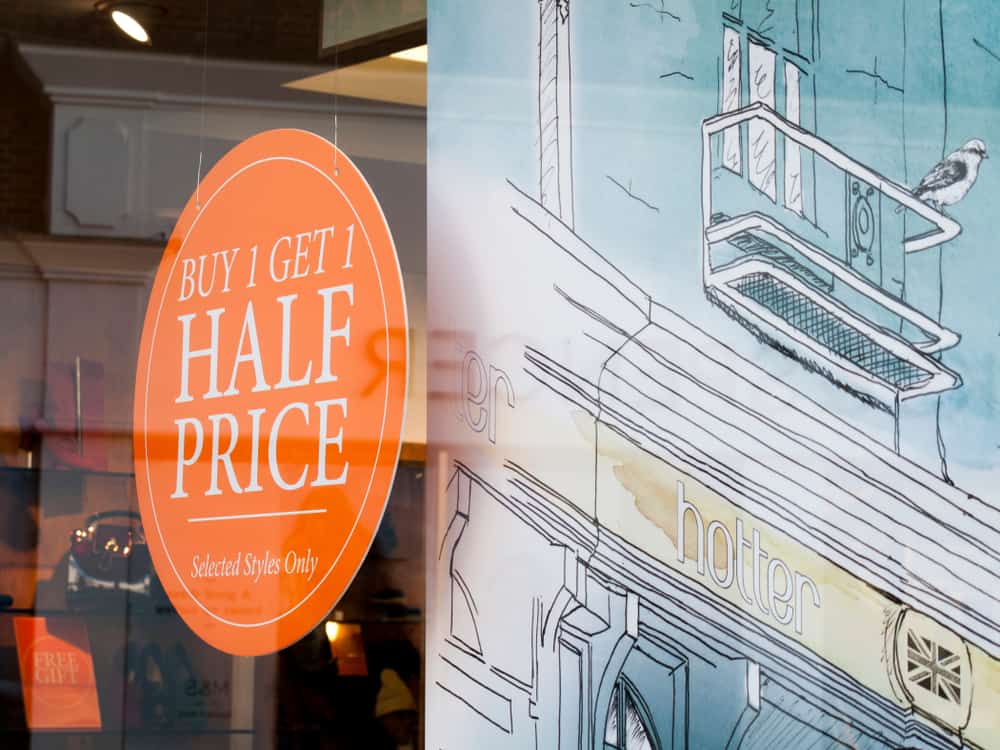 The reasons
Hotter's problems were conspicuous at the beginning of this year, despite posting promising results.
However, Hotter's main shareholder, Electra Private Equity, appeared to change its strategic goal strategy for the footwear company by not pressing ahead with its planned US growth plan and IT transformation.
According to the author of the new 2023 RetailX UK Fashion Report, Paul Skeldon, which features Hotter, claims Unbound Group's subsequent strategic review, the rapid reversal of its online focus and the failure to raise more capital "has given it no choice but to sell."
According to the company, it posted a 27% leap in online sales year-on-year in the last six weeks of 2020, as it tapped into the booming online shopping market, even securing partnerships with both John Lewis and Marks & Spencer, launching its marketplace and even pivoted to targeting the lucrative and underserved 55+ women's market.
"On paper, this should have been a runaway success that cemented Hotter's place as the UK's largest shoemaker," Skeldon said.
"However, the cost of doing so, the rapid change in shopper habits away from online only and the failure to pique the interest of the over 55s – a market swamp with competitors such as Next and John Lewis with much deeper pockets – has seen the company fall flat."
"Hotter is a very well-established and well-loved brand, with a very loyal fan base and, above all, a manufacturing plant in the UK."
He added: "Together these offer new owner WoolOver a great opportunity. There was nothing fundamentally wrong with Hotter's brand or aims, it was just perhaps 'too much, too soon' and exacerbated by the cost-of-living crisis.
"By retrenching to core values the brand is likely to thrive and the Skelmersdale manufacturing facility offers WoolOver a new string to its bow," Skeldon concluded.