As far back as the late 1800s, US retailer John Wannaker asserted that "half my advertising spend is wasted; the trouble is, I don't know which half." And yet today, in a world where every impression counts, we're seeing more wasted ad spend than ever, with reports suggesting that up to 60% of digital ad impressions go unseen.
With the economic downturn looming, the advertising industry is beginning to realise that it's not immune. It's up to advertising agencies to make sure they are delivering the leanest, most efficient campaigns possible for their brands.
But without the right tools in place to support them, they're stuck – unable to derive enough meaningful insights to reach the right customers with the right message at the right time, without blowing their budget. The answer lies in smart bidding.
Opening up the market for SME advertisers
Traditional DSPs, ad networks and ad servers can process mind-blowing volumes of bids per second. But in reality, these platforms are largely focused on spending an advertiser's entire monthly budget to reach the desired audience, which inevitably leads to huge, unnecessary wastage. And with most platforms having a minimum spend in place, many smaller brands and advertisers are left at a disadvantage as they simply cannot afford to run effective programmatic campaigns capable of competing with big-name brands.
But by using smart bidding technology – delivered by an ad platform with no minimum spend – advertisers can reach audiences in real time, with far less budget.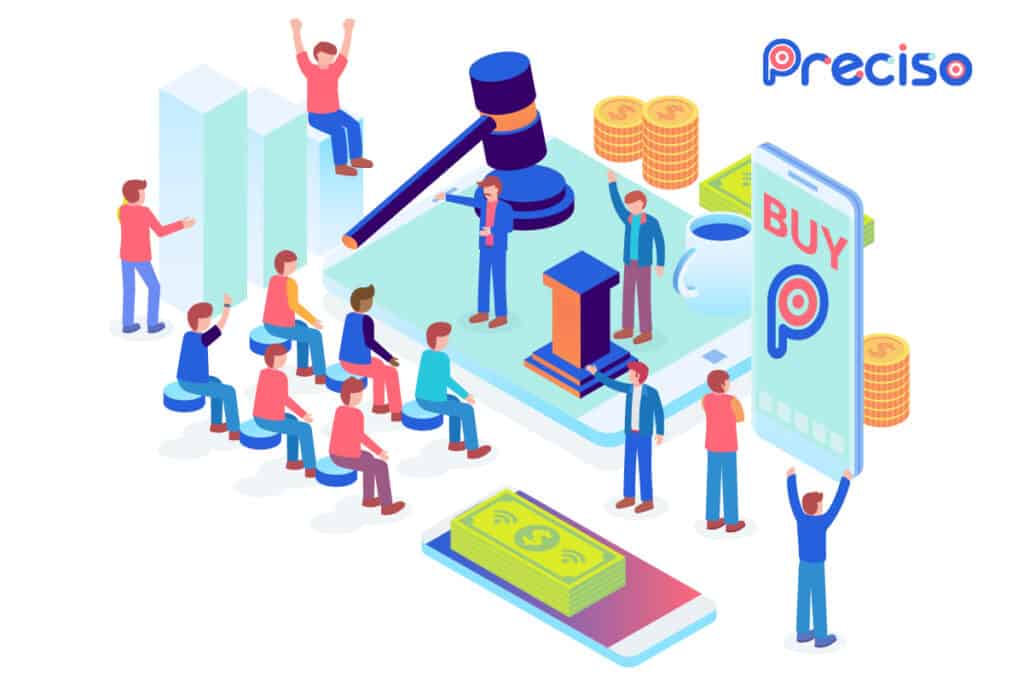 What is smart bid technology?
Smart bid technology only buys impressions that deliver results. It uses data from all touchpoints across the customer journey, and combines them with machine learning to predict customer behaviours. It then calculates the optimal value of placements in real-time bidding marketplaces in order to optimise creative dynamically as it is served.
But the defining factor of smart bid technology is the ability to bid for an impression based on multiple metrics instantaneously.
The three parameters of smart bid technology
Being able to bid on a range of ad impressions in real time is nothing new. Nevertheless, having the ability to select exactly the right combination of metrics to secure a winning impression is a real challenge. Smart bid technology allows advertisers to bid on a single impression based on the following criteria:
Time – is it the right time to engage?
User – is this the user most likely to engage?
Content – is this the ad creative and placement that will resonate the most?
Ranking systems to secure the best bid
A key part of smart bid technology involves using machine learning to create what we call a cluster profile, which enables advertisers to understand the metrics mentioned above – the active time of a user, their interests and which websites they tend to visit. These profiles are then ranked from one to five, in order of how much the user is engaging, or which products are getting more visibility, and so on.
From bombardment to better brand awareness
Nobody likes to be spammed, no matter how relevant the content is. Despite the well-known 'marketing rule of seven', seeing the same content on the same page multiple times will quickly put off the user. By using smart bid technology, advertisers can set up their campaigns to ensure a user won't see the same banner more than three times in any given environment.
Speed is of the essence
Given the industry benchmark for real-time bidding is 120 milliseconds, advertisers need to have all the information to hand before this point to be able to bid effectively. It's almost inconceivable to imagine, but with smart bid technology, all of the metrics and parameters above occur automatically in less than 100 milliseconds. And it's this velocity that will really start to save advertisers significant amounts on their ad investments as they begin to adopt smart bid technology.
Go live in fewer clicks
A typical DSP doesn't include services such as campaign optimisation or product recommendations, meaning advertisers are often left to find external partners to help them build their campaign strategy, upload their banners and manually optimise to improve performance.
By using a platform that has smart bid technology, but also full integrations with the top ecommerce platforms, including Shopify, BigCommerce, Magento, WooCommerce and WordPress, advertisers can reach their audiences within a few clicks and still have budget left over.
Wave goodbye to (third-party) cookies
With smart bid technology platforms, everything that cookies have been used for until now can now be performed on the server side. Consequently, there is no need to wait until 2024 to shift away from third-party cookies. Advertisers can get going now, knowing the data they are using is fully compliant with today's stringent privacy regulations.
As we head into yet more uncertain times, now is the time for the advertising industry to come together and allow smaller brands and their advertisers access to the same traffic as major players – with no wasted budget. Smart bid technology will play a pivotal role in making this possible.