Tomorrow cosmetic brand Rituals opens its doors to its immersive Springtime pop-up in Covent Garden, London.
Tickets for the experience, which takes place from 21 April -22nd April 2023, retail for £10 per person and are redeemable against £15 worth of The Ritual of Sakura products.
"We want to help people improve their wellbeing and focus on harmonising their body, mind, and soul," Rituals UK&I managing director Penny Grivea said.
"Our immersive experience celebrates the notion of new beginnings, and Springtime is the perfect opportunity to re-prioritise ourselves, reset our routines and look ahead positively towards the next bright chapter. We look forward to welcoming visitors to Celebrate New Beginnings with us."
InternetRetailing headed to the Covent Garden to see what the brand is showcasing.
---
Rituals features in the 2023 RetailX Health & Beauty Marketplaces report, click here to download
---
Over the weekend, customers will be invited to experience the fleeting beauty of the Sakura blossom through a WebAR guided tour, whilst having the opportunity to try a variety of products, win prizes and access advice from the brand's ambassadors.
Visitors can also purchase products from The Ritual of Sakura Collection during the event after interacting and learning about collection via AR.
Customers are able to roam around the sustainable pop up to view a confetti of pink petals, having the chance to catch the gold petal to win a prize.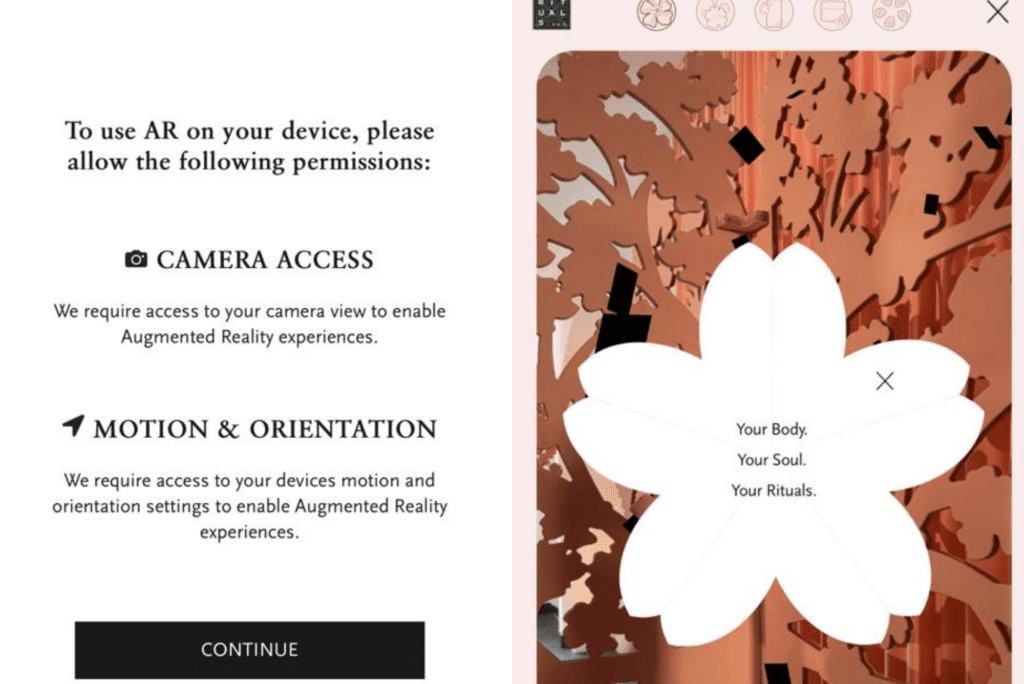 According to the beauty brand the pop-up experience is made from sustainable materials, which will be "reused" or "recycled after the event".
Throughout the weekend there will be the opportunity to win branded products with a 'spin to win wheel'.
Customers can also enjoy complimentary hand massages, free hot drinks and a five minute meditation session with a trained advisor.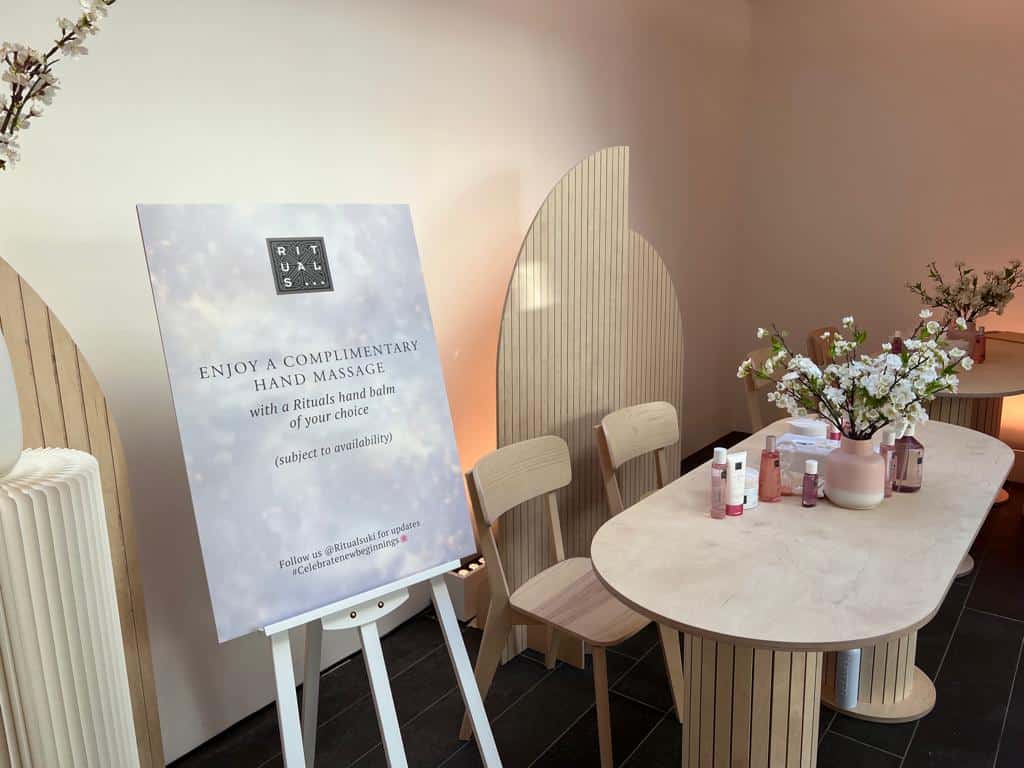 The event takes place from 21 April -22 April 2023, from 11am-7pm each day on 4 Henrietta Street, Covent Garden, London, WC2E 8PS.