Pre-loved fashion marketplace Vestiaire Collective has removed 30 brands, including H&M, Gap, Mango and Zara, from its platform as it aims to raise awareness of the negative environmental impact of fast fashion.
Last year, the second-hand fashion site announced a three- year plan to progressively remove fast fashion brands with Asos, Boohoo, Pretty Little Thing, and Shein blacklisted on the platform in 2022. Vestiaire Collective has now reported removing the likes of Benetton, Urban Outfitters, Uniqlo and others.
"Fast fashion brands contribute to excessive production and consumption, resulting in devastating social and environmental consequences in the Global South. It is our duty to act and lead the way for other industry players to join us in this movement, and together we can have an impact," said Dounia Wone, chief impact officer, Vestiaire Collective .
Additionally, it will work together with The Or Foundation, to raise awareness around clothing waste, particularly in Ghana where a reported 15 million fashion items arrive at the Kantamanto market every week.
---
The recently published RetailX UK Fashion 2023 report features a company profile on the luxury fashion marketplace, highlighting both its growth and sustainability efforts.
Vestiaire Collective is part of a new breed of pureplay online high-end fashion sellers that are online pureplays and which are, in essence, marketplaces. What sets Vestiaire apart is that is almost entirely a purveyor of second-hand fashion – and is a subscription based 'members club'.
Launched in Paris in October 2009, the retailer has more than 7 million members, across 50 countries, with offices in Paris, London, New York, Milan, Berlin and Hong Kong. More than 30,000 new items are submitted by its community of sellers every week, which enables buyers to access around 3,500 fashion pieces a day.
The pre-owned fashion sector has experienced rapid growth over the past three years with a further acceleration during the pandemic. This has been predominantly driven by younger consumers' increased focus on sustainability and a growing trend for social shopping and online communities.
And Vestiaire's traffic backs this up, with UK traffic growing strongly even post-pandemic – seeing a trend breaking 22% growth in 2022. According to Statista, 4% of UK second-hand apparel online shop users say they like Vestiaire Collective, with 3% of second-hand apparel online shop users in the UK use the site. That means, of the 22% who know the brand, 14% use them.
The site trades on reselling luxury and high-end fashion and has managed to tap into not only the sustainability mores of its audience, but the growing reaction against fast fashion ubiquity, with a cohort of young fashion shoppers looking to one-off purchases of luxury items in place of multiple fast fashion purchases.
Much of this growth comes down to increased awareness of the company, which in turn has been driven by investment in marketing and brand awareness. This has been facilitated by a €178m injection of new financing, backed by global French luxury group Kering and US investment firm Tiger Global Management.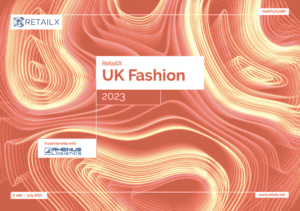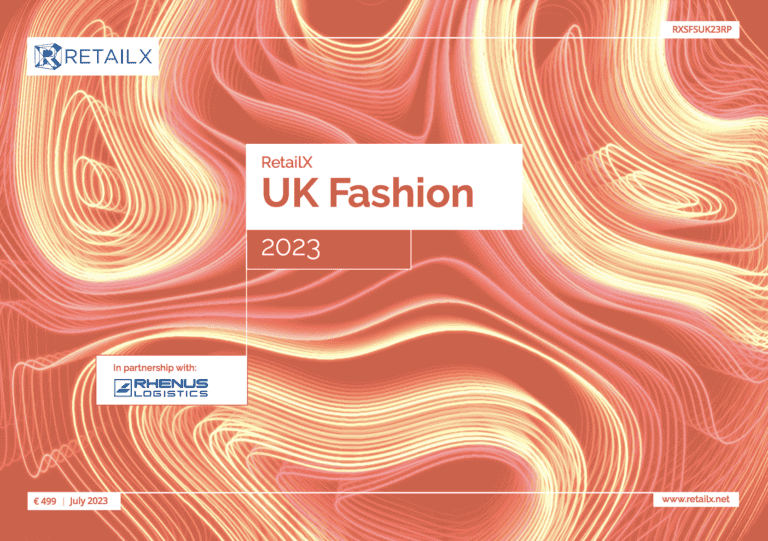 This company profile originally featured in the RetailX UK Fashion 2023 report. Download it in full to discover how apparel, footwear and accessories performed individually and where these segments are heading.
It also assess how speedy delivery and free returns are among the key factors shaping online fashion shopper purchases with most of these carried out on a smartphone with younger shoppers turning to Instagram to shop.