George at Asda has announced its latest partnership with television presenter Stacey Solomon.
The collaboration with the homeware retailer sees Solomon create her very first homeware range, 'At Home with Stacey Solomon Exclusively for George Home', which features over 200 items across bath, bed, dining, living and accessories.
Prices start from £1 and ensures style and affordability for fans amid the cost-of-living crisis, the retailer stated.
---
Stay informed:
Our editor carefully curates a daily newsletter filled with up-to-date news, analysis and research, click here to subscribe to the FREE newsletter sent straight to your inbox and why not follow us on LinkedIn to receive the latest updates on our research and analysis.
---
"We're so excited to partner with Stacey on George Home. We love her style and know how much she resonates with our customers," George chief commercial officer Liz Evans said.
"Together, we've created a super affordable, quality range that will make any home stylish this Autumn Winter. It's the start of an exciting journey together and we're looking forward to seeing how we shape and evolve the range in years to come.
"To launch the range, a full multi-channel marketing campaign will be executed to generate buzz and excitement with shoppers. From social media support across George and Stacey's channels to in-store and online activations – the launch is designed to firming position George Home as a key destination in the home interiors market."
Solomon added: "I am beyond excited to be launching my very first collection with George Home! As someone who's obsessed with interiors, I'm always snooping in the George Home aisle… They always have great quality ranges at an affordable price and that was really important when it came to designing my own.
"I've loved the whole process of creating each piece. There's lots of my own style in the designs, from the olive leaf theme that's inspired by the trees at Pickle Cottage to my very own Peanut and Teddy pattern. I hope people love it as much as I do."
---
Click to download: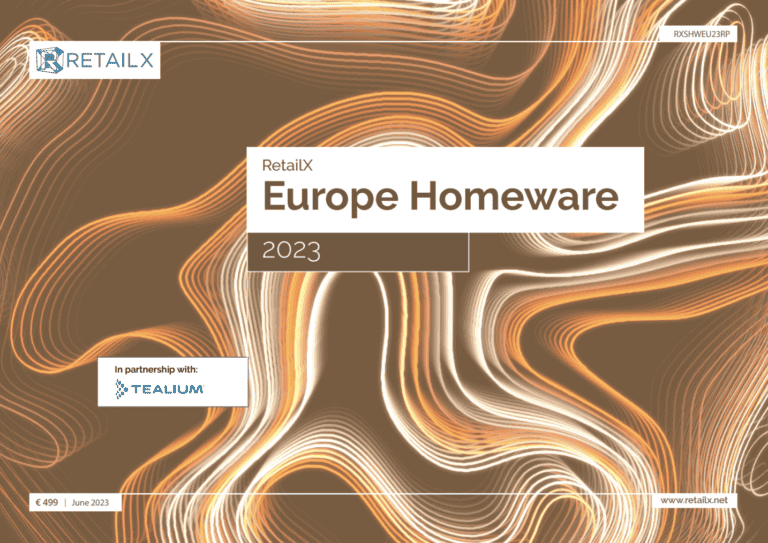 Click here to view the 2023 Europe Homeware Sector Report, which features 55 pages of market-leading research, a list of the 50 largest retailers and 49 RetailX figures, charts and graphs.