One of the biggest drawbacks of buying homeware online is trying to understand what items look like and how they might fit into the intended room.
This is especially true of larger items such as sofas, chairs, beds, cabinets and wardrobes, although it can apply equally to wanting to know whether a coffee machine will look good in the kitchen, or fit under a wall unit.
Homeware retailers have struggled to find a way around this, often opting to rely on online for research, then having to run real-world stores to allow for 'look and feel'. However, technology has started to make it possible to 'place' furniture in situ virtually, making online, and mobile especially, much more useful in the homeware sector.
Augmented reality (AR) – where digital images are overlaid onto real-world images via a smartphone camera – has come into its own in homeware. With a number of larger retailers trialling it – Ikea and Amazon to name but two – more users are starting to see the benefits of online come home to roost.
Worldwide by 2021, there were a projected 3.5bn AR users and 120mn US shoppers who had used AR in some form of ecommerce. Data suggests that apps that offer some sort of AR makes them 11 times more likely to complete a purchase.
No surprise then that the second-largest homeware retailer in Europe, Wayfair, has added an AR service called View in Room 3D to the latest iteration of its app. The tech sees consumers point their phone camera towards the space into which they want to place furniture, select the product they want to 'place' from the Wayfair product list in the app and then have the tool overlay the chosen item in situ, to scale, so that the user can see exactly how well it fits and what it looks like.
---
Stay informed:
Our editor carefully curates a daily newsletter filled with up-to-date news, analysis and research, click here to subscribe to the FREE newsletter sent straight to your inbox and why not follow us on LinkedIn to receive the latest updates on our research and analysis?
---
These true-to-scale items can then be viewed from various angles simply by repositioning the phone within the room. If what the user has selected doesn't look right, they simply try something else.
The company has integrated the same AR tech into its interior design app, Wayfair Spaces, which extends this to allow the user to create the whole look and feel of the room, selecting not only the furniture but also choosing the rest of the room's décor to create a whole new room within their actual room. Here, users are encouraged to use a virtual reality (VR) headset to fully immerse themselves.
The appeal of AR (and, to a lesser extent VR, which requires a significantly higher investment in tech) is that it allows online sales of items that typically have a complex path to purchase. Shopping for furniture often involves a lot of research, measuring out rooms and spaces, long order wait times and then, should it not work out, complexity in returning items.
AR neatly circumvents all of this, making the process less stressful and making homeware ecommerce perhaps even more useful than traditional instore homeware shopping. As sales of homeware slide post-lockdown, retailers such as Wayfair see technology such as AR as key to differentiating themselves from the competition, while raising their online sales.
This can have a huge cost-cutting impact, since the expense of multiple bricks-and-mortar stores could be reduced as the company's physical store footprint shrinks. Investment in AR/VR technology will also futureproof the business.
"AR/VR is certainly a space we've been playing with for quite a while now," says Steven Conine, cofounder and co-chairman of Wayfair. "We do believe that over time, it can have a meaningful impact in terms of making it easier to shop for your home from your home."
Conine also predicts that "At some point in the future, every home in the US will have a 3D model associated with it. We could have a design services team in our store who could give you a very personalised experience and actually help you visualise products in your space, helping guarantee that it will fit, it will flow well and it's the look and style you want."
---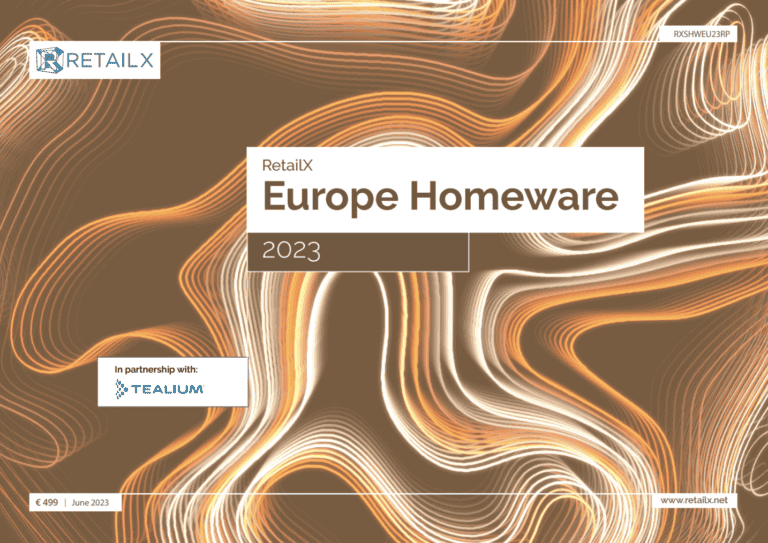 This case study originally appeared in the RetailX Europe Homeware 2023 report. Download it in full to discover:
Why did the homeware market shrink in 2022?
How does Ikea attract ten times more traffic to its website than its nearest rival?
Homeware spending across Europe is strongest in Italy, Spain and Romania