Amazon has launched its first checkout-free store within an events space in the UK at London's ExCeL centre.
In partnership with catering company Levy UK + Ireland, the new 'Market Express' store powered by the ecommerce giant's Just Walk Out technology, will help "speed up the customer journey", allowing them to purchase items without queuing to pay.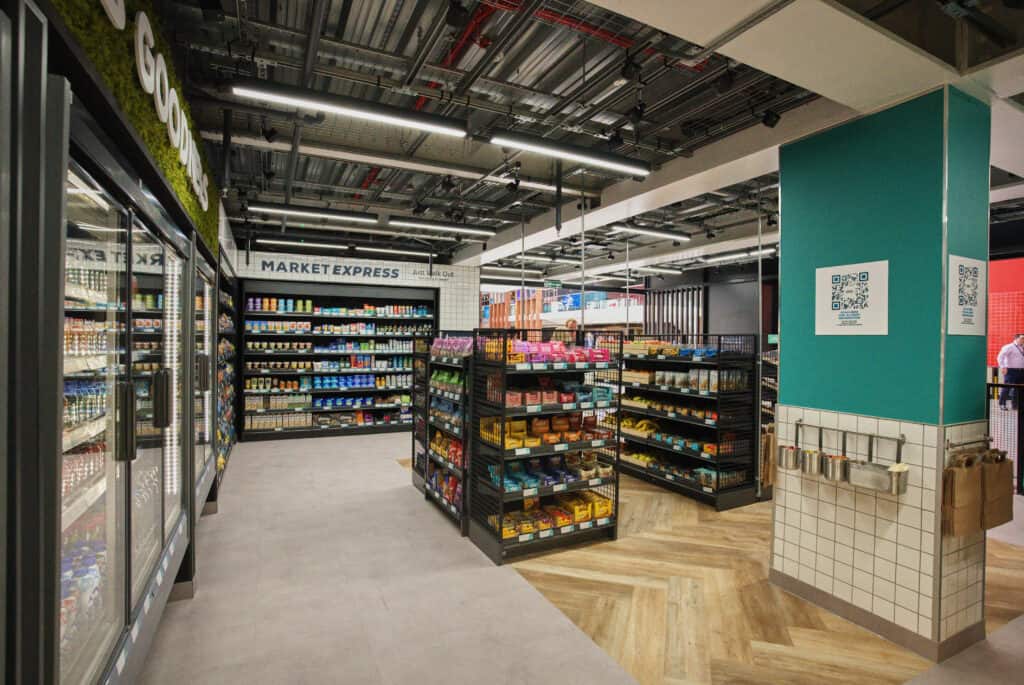 The new store has an extensive retail offer including: hot beverages, nutritious grab-n-go hot meals, sweet & savoury bakery items, salads, sandwiches, soft drinks and fruit juices.
It also features fruit, granola bars, cereals and biscuits, along with essential convenience items from medical supplies and toiletries to reading glasses and umbrellas.
---
Click here to sign up for our newsletter
---
Customers simply tap their payment card or mobile wallet upon entry and then the Amazon Just Walk Out technology detects what is picked up from or returned to its shelves, creating a virtual shopping session.
"We're thrilled to collaborate with London's largest event venue ExCeL to introduce the first checkout-free store within an event space in the UK, and we look forward to providing patrons of ExCeL a frictionless shopping experience with Just Walk Out technology," Jon Jenkins, vice president of Just Walk Out technology by Amazon, said.
Built by Levy managing director Rak Kalidas added: "We're excited to be part of another industry first and bring checkout-free technology to visitors of ExCeL. This follows the successful launch of frictionless kiosks within the Levy UK + Ireland stadia portfolio, so we know we have a winning formula which will transform the customer journey."
Just Walk Out technology is made possible by artificial intelligence which accurately determines who took what in any retail environment.