CCI Kenya is currently the leading customer service centre in Kenya for international e-commerce firms to outsource their customer service functions. The company are part of the CCI Global Group, who are the leading business process outsourcing (BPO) provider in Sub-Saharan Africa. CCI Global have customer service centers for outsourcing services in Dubai, South Africa, Kenya, Ghana, Ethiopia, and Rwanda.
We sat down with Rishi Jatania, Managing Director of CCI Kenya, to discuss how CCI have really taken an approach to ESG (Environmental, Social, and Governance) and sustainable operations, as they make their mark on supporting the African continent.
Please give us a background on CCI Kenya and your operations in the country
Rishi Jatania said: "Thank you for speaking to me. We are based in Nairobi (the Kenyan capital) and our current main operational centre, which has a current headcount of approximately 3500 customer service agents, is subcontracted to provide vital outsourcing services in areas such as customer contact (inbound calls), lead management, content creation support, administration (back-office admin roles), and billing administration services for international companies. So, international companies such as T Mobile and Foxtel work with us for outsourcing parts of their customer service and administration support. We service sectors in the BPO industry such as leading brands in e-commerce, mobile technology, leisure sectors, retail sectors, and telecommunications.
"We've been established in Kenya since 2016 and now work with over 30 leading international brands. We're also in the process of expanding our Kenyan operations and we are currently building a new state-of-the art facility in Tatu City (Kenya) which will be able to support up to 5,000 CCI Kenya employees, taking our headcount to 8,000+ customer service agents for CCI Kenya. I believe we are on track for completing the Tatu City economic zone in early 2024. In terms of setting up CCI operations in Kenya, we've worked closely with the Kenyan government and their Kenya Vision 2030 – which looks to provide digital English-speaking jobs to those from low-income background, to build a stronger Kenya."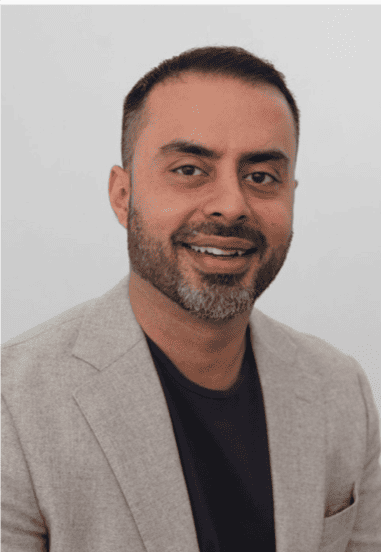 Okay that sounds great – in terms of environmental impact, are CCI Kenya factoring this in?
Rishi Jatania said: "Well let's take the new Tatu City facility in construction for a case example. We are working with LEED (Leadership in Energy and Environmental Design) certification standards to develop the centre. LEED is basically an international best-practice framework for building carbon-efficient and environmentally sustainable green buildings. So, with the new CCI Kenya Tatu City will have everything built into it from energy-efficient lighting, solar panels, a self-shading façade on the building, hybrid, and electric parking facilities. We've even gone as far as planning in indoor vegetation and water sanitation facilities in the new building. We will be supporting efficient energy conservation via these energy saving initiatives and also will be helping to boost water conservation in Nairobi."
That sounds great. Tell me more about the workforce development in line with the government policy you mentioned in Kenya?
Rishi Jatania said: "We are truly driving social change in Kenya, by working with our sister company CareerBox Nairobi, to identify, recruit, and train young people from low-income background in Nairobi and the surrounding vicinities. For quantifiability – around 93% of the total staffing base for CCI Kenya is hired via CareerBox. So that's the vast majority of our staff coming from low-income backgrounds to really give people excellent career oppurtunties to people in Nairobi into an international fast-paced commercial environment, working on some excellent brands in the e-commerce space. What we are doing with our customer service agents is really helping with economic empowerment of disadvantage youth across Kenya.
Is there anything else you'd like to add?
Rishi Jatania said: "Yes one thing I should add really is the work we have also done with women empowerment at CCI Kenya. Nearly 70% of our workforce are female, and this is also reflected in our management – where 52% of our management (such as team leaders or senior managers) are female too. Additionally, I really feel our training and development is brilliant. We have over 13 training and development programmes for both new staff and ongoing staff to really raise capability and career development across CCI Kenya. We also have a programme for management development titled Step Up, Leap, Aspire and Spark. We need to be able to have our staff work for companies in the UK, North America, and Australia – so we've really got to make sure the customer service training is top notch to provide for these outsourcing partners and meet their service level expectations to deliver excellent customer service for both domestic and international clients."
"I won't keep you much longer, but we've coupled all this some really robust health and safety protocols for our staff at CCI Kenya such as onsite health facilities such as GPs, dentists, and other general health screening programmes."
Rishi Jatania is the MD of CCI Kenya. CCI Kenya are a trusted business process outsourcing (BPO) partner for international clients in the e-commerce and retail environments (CCI Kenya also deliver some services to domestic clients in Kenya also). Their BPO services including digital customer management services, administration support for consumer sales, back-office admin support for billing enquires as part of a company's global delivery network, and other forms of customer support across the customer life cycle of of e-commerce and digital customer management strategies.