An exclusive case study, in the newly published France Luxury 2023 report, highlights how the lifestyle accessories retailer deployed a state-of-the-art transactional website to boost sales following Covid-19.
As with many luxury brands, Hermès took a hit during the early days of the pandemic in 2020 and 2021. Sales slumped, revenues declined and even web traffic dropped. Again, like many luxury brands, the retailer managed to salvage the situation rapidly, deploying a state-of-the-art transactional website and starting to grow orders even before the all-important travel sector reopened to once again allow physical retail.
Sales then rocketed across 2022, while the first quarter data for 2023 shows no sign of them slowing down, rising 23% by March 2023. With physical retail worldwide now fully re-opened, the super-rich appear unperturbed by the cost-of-living crisis gripping most markets and have, in fact, upped their spending.
Much of the company's growth has come from Asia, with the Chinese New Year – the first since lockdown ended – driving especially high growth.
The company is also seeing growing sales in France, Italy and the UK, driven by the influx of Asian and US tourists to these countries. This is expected to generate even more growth for full year 2023 figures.
As a result, the company's share price hit an all-time high in 2023, with the company currently valued at some €200bn. Not bad for a business that started life in rural France in 1837 making horse harnesses.
While the brand is now synonymous with highly decorative scarves, it is its leather handbags that have seen the most growth, with its Kelly and Birkin models – inspired by Grace Kelly and Jane Birkin respectively – generating such increased sales that the company has had to open a string of 'artisan' factories to ramp up production.
The most recent addition was a new facility in Louviers, Normandy, which employs 140 leather workers. The company is also building new factories at Sormonne, in the north-east, and Riom, central France, which are slated to open next year in a bid to increase leather goods production by 7%. It has even opened a leather working school to train the next generation of leather workers in order to sate what it sees as an ongoing global demand from high-end customers.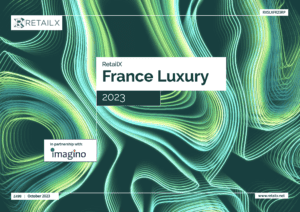 This company profile originally appeared in the RetailX France Luxury 2023 report. Download the full report, which explores how French consumers are avid luxury buyers, outstripping the level of spend across all segments of the sector compared to European averages and only lagging behind US, Chinese and Japanese spenders.