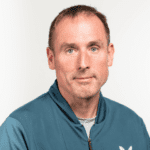 Ant Phillips takes a look at how to bring together the right data about the right groups to drive your online retail business forward. 
All retail brands identify a target consumer group: a female 34-54 with a six-figure income; a busy couple with two school-aged children that eat well and enjoy prepared meals; or a male discount shopper over the age of 50. Whichever consumer group a company distinguishes by each of its individual brand's target there is always a crossover between the consumer groups.
The groups that overlap with different brands under the same parent company need to be recognized as the same customer to understand their shopping habits. How those customers move between a company's brands can shed invaluable insight into their overall shopping habits and how they evolve over time. However, as consumers are less willing to share information the data gap in how people move across brands and their interests is widening.
The deprecation of third-party cookies has limited much of what brands or companies can easily determine about consumers landing on their websites. Brands are no longer able to look at someone's interests and preferences across the whole web. Companies can still get some of the benefits of third-party cookies with the use of first-party data, which is much more controlled, compliant and leads to stronger trust with consumers.
Today brands and companies need to look at all their first party data and combine it to get a larger picture of individuals' habits and interests. The more channels a company owns the better picture they can get if they can connect the data in real-time. This capability adds huge value to any brand.
Companies can allow people to navigate from one brand's website to another and build that into one shopping journey to understand consumer interest on a larger scale, among all the company's brands. the things which they're interested in on those different brands.
There is a huge opportunity for growth in retaining customers over the years and graduating them into different brands. Understanding a customer's intentions and goals can create loyalty among an entire brand group. When the right offer can be presented at the right time, even if the consumer is searching in the wrong place, this equates to an instant reward for both the brand and consumer. Offers don't need to be limited to one brand's website but could stretch across all the brands a single company owns.
If, for example, a company owns multiple clothing brands, one for children's clothing and another for adult clothing, the company would benefit from understanding the relationship customers have between the two brands. Perhaps the company sees parents visit the adult brand website and then navigate to the children's brand website. Companies can then understand the consumer journey holistically, rather than viewing separate sessions and profiles for a consumer who arrived on their adult clothing brand and a new customer who arrived on the children's brand website. If the company understands that the shopper is the same person, who is part of a bigger shopping trip for their family, the company and brands can interact in a more relevant way.
Connecting brand data also shows how some consumers make a transition between brands. Take the earlier example, a clothing company has a brand that targets women in their 30's to 50's and owns another brand targeting women 55 and up. Over time, the data would show a cohort of people approaching an age group whose buying habits are changing to prefer a more mature brand. When brand data is connected, the company would be familiar with those customers from the brand with the younger target market, understanding their buying and browsing patterns. If that data is siloed, new identities would be created for this subset as they begin shopping at the more mature brand. But if a brand can understand the transition in buying behavior and anticipate it, new shopping behaviors can be encouraged.
Understanding someone's journey through data will deliver pieces to the larger puzzle to build an identity graph that can be carried over from brand to brand and continue the corporate relationship. The right data can help brands understand someone's actual life situation, increasing the relevancy of messages, offers and advertisements. The goal of sharing data across brands and channels is to understand the customer better.
Author
Ant Phillips is Chief Technology Officer at D4t4 Solutions