Sustainable homeware retailer Williams Sonoma has partnered with Salesforce to deliver highly targeted and personalised customer experiences.
As a result, the CRM platform has partnered with the retailer to merge its internally developed technology to help the company get a 360-degree view of customers across its diverse portfolio of brands, including Williams Sonoma, Pottery Barn and GreenRow.
---
Stay informed:
Our editor carefully curates a daily newsletter filled with up-to-date news, analysis and research, click here to subscribe to the FREE newsletter sent straight to your inbox and why not follow us on LinkedIn to receive the latest updates on our research and analysis.
---
Speaking at the 2023 Dreamforce conference in San Francisco, Williams Sonoma's CEO Laura Alber said: "We put our customers at the centre of everything we do and are constantly focused on finding new ways to better serve them.
"We have always had a history of in-house innovation. However, bringing in Salesforce as a partner to help us augment that innovation and continually improve the connection to our customers, made sense.
Alber added: "They are not afraid to grow with us and help us scale our marketing email program while sharing a core value of trust."
"AI helps our teams make more informed decisions, it creates efficiencies within our business, and it allows us to be agile as we connect with millions of our customers around the world on a daily basis."
Salesforce president and COO Brian Millham concluded: "AI is changing everything – customer experiences, company operations, and work itself.
"The Williams Sonoma team is at the forefront of the industry, using data in a way that builds trust, and understanding, and elevates the entire customer experience."
---
Click to download: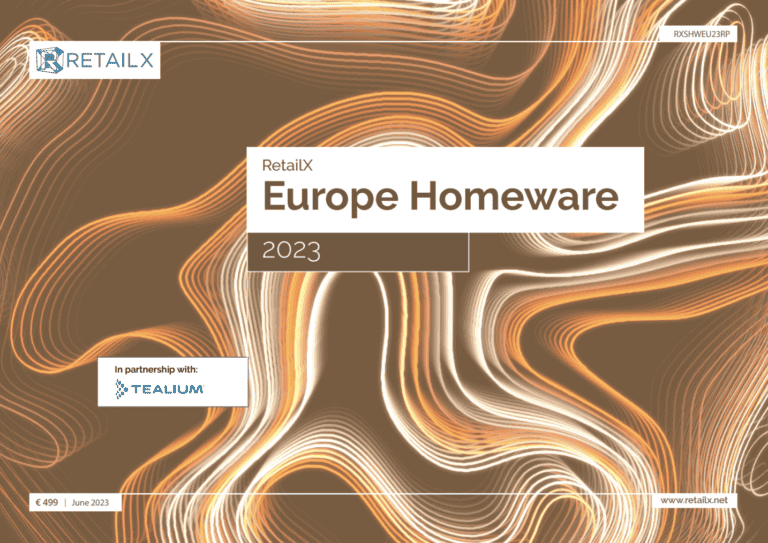 Click here to view the 2023 Europe Homeware Sector Report, which features 55 pages of market-leading research, a list of the 50 largest retailers and 49 RetailX figures, charts and graphs.